The Arc's Lights
Volunteering for a few nights to take donations for the ARC of Sedgwick County Lights on St. Paul Christmas Lights display.
2018 is the 22nd Year for The Arc's Lights
Thanksgiving Night – December 28

More than 1 million lights with dozens of displays make up this drive-through lights display. This is the most unique light display in Kansas. Nearly all of the displays and features are handmade by our volunteers. We couldn't do this without hundreds of exuberant volunteers sharing their talents and energies giving thousands and thousands of hours to make our display bright to brighten the lives of those we serve.
The Arc's Lights is one of The Arc of Sedgwick County's largest fundraisers that helps support its programs serving children and adults with intellectual and developmental disabilities and their families, such as YESS, Circle of Friends, Youth Activity Days, Adult Day and Evening Activities, Art Days and more.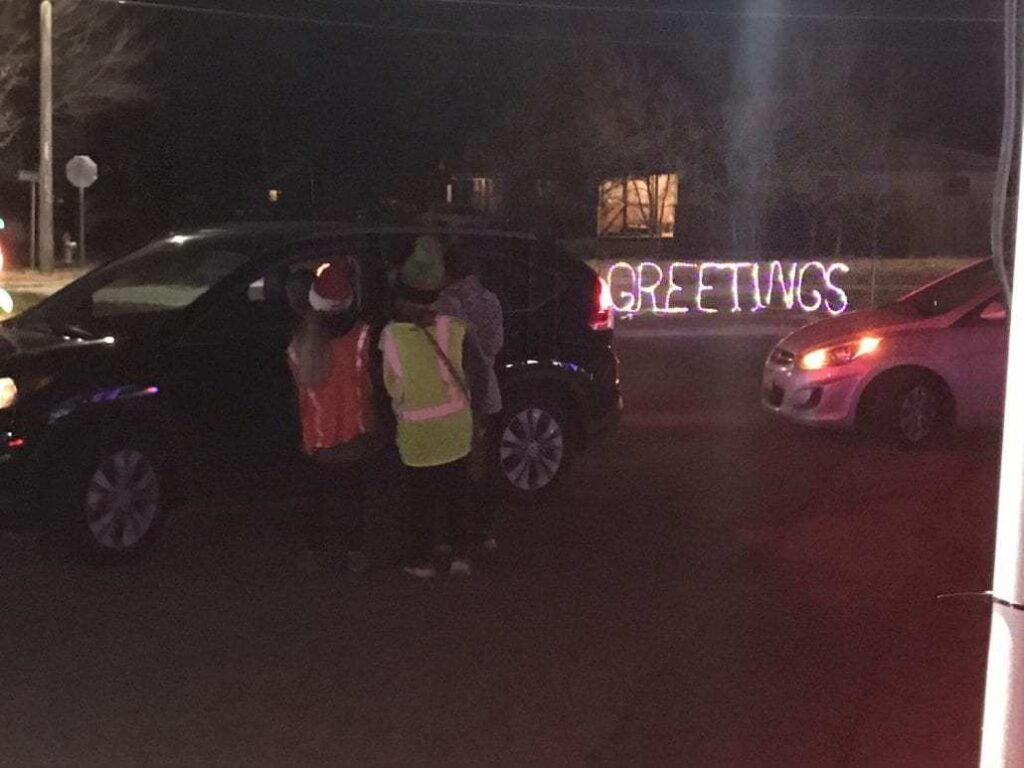 Thank you to everyone who comes through The Arc's Lights each year!
Opening Night: Thanksgiving – 5:30 to 9:00 pm; Donation night
Fridays and Saturdays – 5:30 to 10:00 pm; $10 Admission nights
Sundays – 5:30 to 9:00 pm; $10 Admission night
Mondays through Thursdays – 5:30 to 9:00 pm; Donation nights
Extended Hours: Dec 19, 20, and 23: 5:30 – 10:00 pm
Christmas Eve – 5:30 to 11:30 pm; Donation night
Entrance for The Arc's Lights is at Douglas Ave and St Paul St.