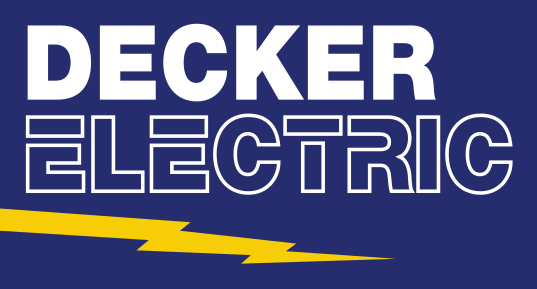 The Company
Founded in Wichita in 1977, Decker Electric has become a full service, electrical, security and telecommunications contractor for states across the country. Our diverse mix of services creates a unique synergy among our departments that allows us to provide turnkey services. Our expertise covers everything from medium voltage primary distribution to PLC programming to fiber optic installation. We specialize in design-build work for the following industries: 
Electrical Construction Department
Industrial and Commercial Project Work
Plant Maintenance
Heat Trace
Thermal Imaging
Telecommunications Department
Fiber and Copper Cabling Installation and Troubleshooting
Access Control and Security Design and Installation
Engineering Department
PLC Programming
UL Panel Building
Construction Management Department
Full Construction Management Services
Service Department
Light Commercial and Residential Service Work
Customer Testimonials
See what our satisfied customers are saying about us.
"We have worked with Decker Electric for over ten years on design-build projects. They present options during the design phase, so we can make the best decision for the plant. Strong communicators, they are responsive to any questions or needs I have quickly. Decker Electric is a great company to do business with, and I look forward to our continued, successful partnership."
-Rachel Overheul, White Energy
"Working with Decker on the electrical portion of a job makes a project run smoothly. Being a great partner, they are responsive and knowledgeable providing great solutions to any problem we encounter on a project. They execute well and proactively handle their scope of work. Their manpower and experience in the industrial market make them a great electrical subcontracting partner. They never shy away from those jobs. We look forward to working with them on additional projects."
-Tyler Dehn, Wildcat Construction
"We see Decker Electric as a trusted partner for our business. They bring their experience and expertise to the table giving us valuable information about our plant. When we ask them about an electrical project, they look out for us, not just themselves. They are building a long-term relationship with us. We have confidence in their guidance and appreciate having someone we can trust."
-David May, Trinity Precision
"Decker Electric is an exceptional electrical contractor.  They understand the needs of the customer and project, with top level project management and high-quality work in the field.  They are proven to meet the seemingly impossible deadlines so commonplace today, and eagerly partner with their customers for Value Engineering helping all parties involved.  As 30+ year Electrical trade veteran now charged with Electrical and Automation disciplines for EPC / Design Build projects, I would highly recommend working with Decker Electric."
-Ken Drovdal, Nelson Baker Biotech
Decker Electric Supports our Wichita Community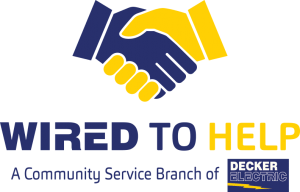 Decker Electric hasn't just grown since our founding in 1977. Each and every year our company continues to grow in the projects we deliver and the service we provide. We are proud to be able to give back into this community where our company has taken root. We provide support and service to dozens of worthy non-profit organizations in and around Wichtia and are always on the look out to support more. Learn about our Wired to Help program and how to apply for your organization to receive our company's support.