Wichita's Premiere Electrical Company
Locally established. Nationally recognized.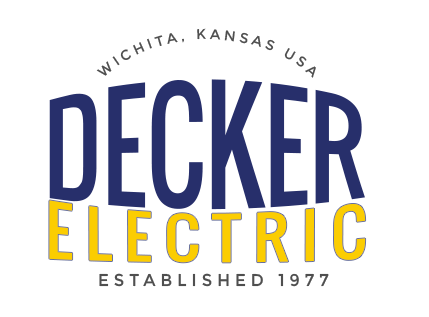 More than 40 years of Experience
Decker Electric is the electrical service company that Wichita and companies from across the United States have counted on for decades.
Decker Electric was founded in Wichita, Kansas in 1977 as a small electrical service contractor. From the very beginning we set out to provide electrical service that exceeded our customer's expectations. That guiding principle has allowed us to grow to into a company that is able to provide turn-key electrical, communications and automation services to a wide customer base all over the country.
Providing high quality work, efficiently, on time and on budget is what has made Decker Electric the premiere choice for everyone from Wichita homeowner needing new outdoor lighting or a corporation across the country coordinating a multi-million-dollar design build project or any sized project in between.
Team of Electrical Service Experts
With more than a dozen project managers who each come highly skilled and experienced, we have specialists in such areas as Healthcare, Telecommunications, Manufacturing, and even Amusement Parks.
Meet the team of Decker Electric managers who work to ensure Decker Electric continues providing only the top-notch quality of work our customers have relied upon for decades.
Satisfied Customers
Whether we helped restore power to home after a severe Wichita storm or we worked diligently to ensure a commercial building was ready to open well ahead of a scheduled ribbon-cutting, there is nothing more impactful and rewarding to our Decker Electric team than to hear from our customers that we solved their problem and did the work they needed, above and beyond what they expected.
We appreciate all the customers who have taken time to give us their feedback and that we can boast to having so many 5-Star Reviews!
Decker Electric Supports our Wichita Community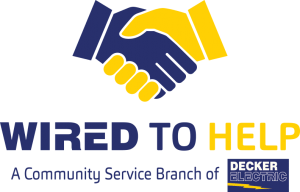 Decker Electric hasn't just grown since our founding in 1977. Each and every year our company continues to grow in the projects we deliver and the service we provide. We are proud to be able to give back into this community where our company has taken root. We provide support and service to dozens of worthy non-profit organizations in and around Wichtia and are always on the look out to support more. Learn about our Wired to Help program and how to apply for your organization to receive our company's support.
Current Decker Electric Projects
From football field lights in Kansas to Design Build construction projects on the coast, see what projects and jobs we are working on now. Check out our latest WIRED Newsletter.