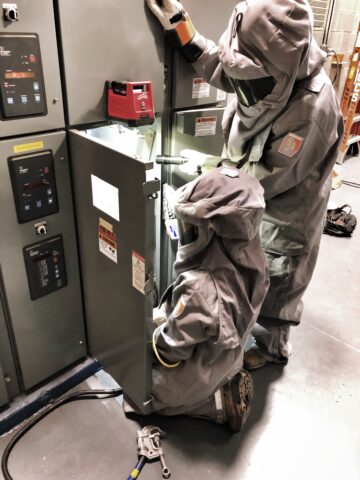 Electrical Safety
As a building owner, facility manager, or general contractor, electrical safety is a concern shared by all in the building industry. Approximately 300 deaths occur each year by accidental electrocutions. Over 800 people die annually due to fires caused by electrical faults. Each year, electrical mishaps account for thousands of people sustaining shock injury or burns, and electrical failures cause over $1.3 billion in property damage. (Source: National Institute for Occupational Safety and Health (NIOSH).) Electrical safety is an essential element to any successful building project from conception to day-to-day operation.
At Decker Electric, we don't take these statistics lightly. We take every measure to make sure each one of our employees and owners make it home safely each night. We give our employees the tools and training to perform their job safely. Our proactive and preventative safety approach include:
Site specific safety plan
Mandatory daily JSAs with sign in and sign out
Stretch and flex
Ongoing Safety Training for all employees
Method of procedure planning for all shutdowns and outages
Near Miss Reporting and Tracking
Compliance with the NFPA 70E – Standard for Electrical Safety in the Workplace.
We are a member of the National Safety Council as well as the following safety clearing houses:
Because of our robust safety measures listed above, this saves owners time and money by having fewer accidents and claims. Your project stays on schedule, because there are no delays due to safety mishaps. Jobsite cleanliness is also part of our daily safety practices as accidents can be caused by a cluttered site. We pride ourselves on safety and ensuring our employees return home safely every night. Safety is our top priority on each of our projects.