Trusted Industrial Electrician in Kansas
Decker Electric is the top choice for all your plant's electrical needs. Our crews design, install, troubleshoot, maintain and repair electrical systems in a variety of industrial settings, such as a wastewater treatment plant, water treatment plant, oil, gas, or chemical campus, food and beverage manufacturer, railroad, power stations, wind farms, or solar plant. Our highly skilled industrial electricians can incorporate sensors and telemetry devices into industrial machinery. This provides you with real-time updates on productivity and maintenance needs. We're also experts at designing and installing industrial electrical systems – among hundreds of other specialized forms of wiring and electrical work.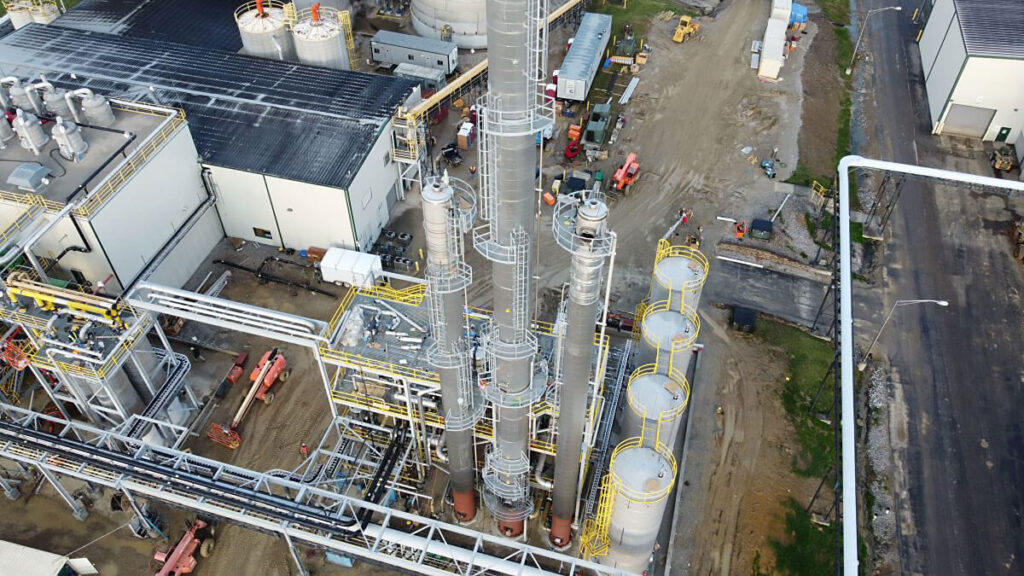 Experience and Innovation
Our uncompromising quality, skilled personnel, and commitment to safety have made Decker Electric a leading industrial electrician nationwide. We have a strong reputation for developing plans to provide innovative electrical solutions to your most complex industrial projects. Through our electrical design-build capabilities, installation, shutdown and turnaround work, our clients rely on us to take care of all their industrial electrical needs.
As your industrial electrician, we understand that office and field mistakes can be so costly that they affect production, development, or information systems. Our experienced team knows your industry and the intricacies of industrial plants and production. We develop drawings and blueprints that meet national electrical code specifications. As an industrial electrician, we have experience with all types of electrical equipment:
Motors
Motor circuits
Switchgears
Batteries
Instrumentation
Conveyor systems
Pumping
Lighting
Communication systems
Wiring and electrical components
Our Industrial Electrical Services Include:
High Voltage

Portable cables over 600 volts
Lighting systems over 1,000 volts

Medium Voltage

3M Medium Voltage QECC – Specialty training by 3M that allows us to extend the termination warranty to 20 years.
Tooling and Testing Equipment

Instrumentation and DCS Systems

Instrument Technicians
Tooling and Testing Equipment

Heat Trace Design and Installation

Control Panel Installation and Programming

Shutdown and Turnaround Work
Equipment Installations
Industrial Electrician in Kansas Providing Nationwide Solutions
Decker Electric provides comprehensive electrical solutions for industrial plants and facilities from coast-to-coast. Based in Wichita, Kansas, we travel the nation to help customers with their industrial builds.
Request a Bid for Industrial Electrical Services
Email Project Manager Ben Wilson today to request a free estimate for industrial electrical services. With over 18 years of experience in the industry, Ben understands all the components necessary for the successful completion of your industrial electrical project.
From the planning stage to a fully functional electrical system, our team of project managers, engineers, estimators, purchasing agents, and support staff is committed to on-time performance, top-quality work, and a safe work site.